Mountain Style Portfolio
We're privileged to work
with a wonderful array of people on their garden
and landscape projects.


This Country club bungalow homeowner wanted a natural mountain style design. Part of the appeal of a mountain
style garden is it's spontaneous and carefree look. Although in reality they are meticulously planned.
To transform this property, a recently planted pine
tree was moved away from the house so it could
grow to it's potential. Relocating the tree also
allowed for framing out the pathway that leads to
the side yard gate.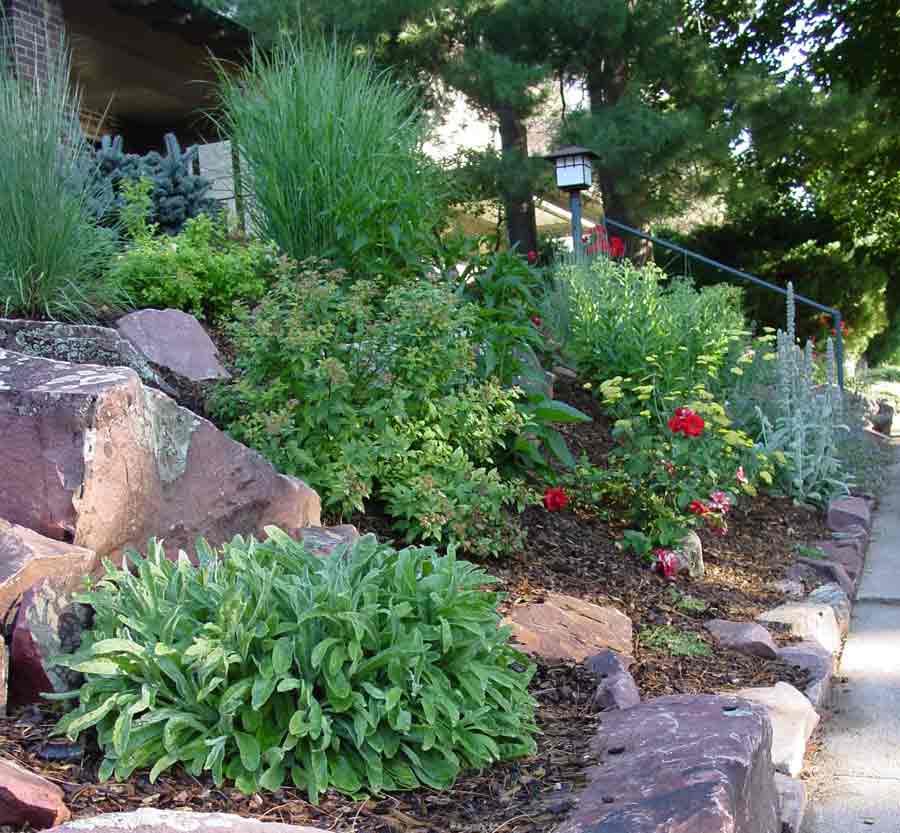 When the project was completed, this mountain style design came alive "effortlessly", giving this bungalow's entrance a vividly colorful garden, inspired by nature.
Boulders were chosen for color, width, depth, and height so they would fit perfectly with the other garden elements and lend a sense of permanent to the outdoor space. Shrubs and evergreens anchor the landscape design, add flow, and serve as a transition corner. The perennials selected for their color and bloom time create multiple levels of interest. They also, chosen because they attract butterflies and songbirds.